Advanced and Basic Life Support Ambulance
Advanced and Basic Life Support care requires medical monitoring by a licensed EMT-Intermediate, Advanced, or a Paramedic and may include monitoring vital signs, oxygen and IV therapy. The ALS/BLS Ambulance is equipped with state-of-the-art equipment to insure that your level of care is maintained at all times.
Special Events
Amtran provides EMS service to a variety of community events, sporting events, and entertainment events.
For more information about scheduling special event services with Amtran, please contact dispatch at 706-291-0043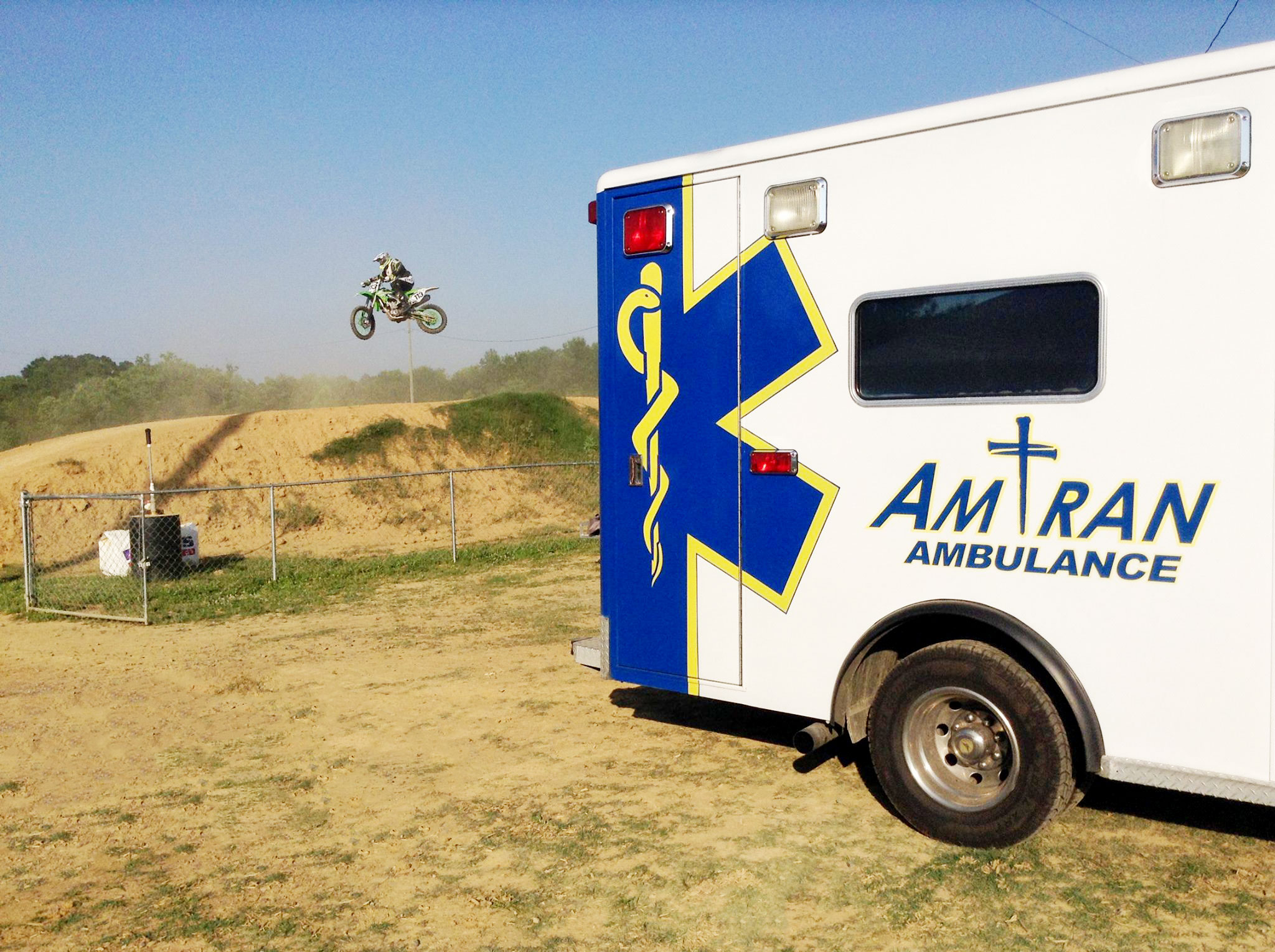 Non-Emergency ALS and BLS Ambulance
Non-Emergency ALS and BLS Ambulance Stretcher transport is
available on a pre-scheduled basis:
Doctor Office visits
Dialysis
Wound care
Inter-Facility Transfers
Cancer Treatment Center
Hospice Transports
Long Distance Transports
Hospital Discharge
Non-emergency transport services are arranged on a pre-scheduled basic life support or advanced life support ambulance for patients between home, hospitals and other healthcare facilities. These trips are an important part of our operations in providing patients with these necessary transport services to and from facilities so their medical care needs can be managed.
Amtran provides a single call source for families, hospitals, nursing homes and other healthcare facilities needing to make arrangements for transports.  These transports can be across town or out of state.
To make a request for services, or to inquire about services please contact a Patient Admissions Specialists at 706-291-0043 or 1-844-655-3373
A Patient Admissions Specialist will discuss with you the options available for transport services that best meets your needs, and will include discussions and requirements for coverage of Medicare, Medicaid, insurance, or self-pay options.
Amtran's goal is to simplify the process of arranging transport for yourself, a family member, or a patient to and from a necessary destination. Our Patient Admissions Specialist are trained to handle all of your needs from payment options, filing the necessary paperwork for your insurance, Medicare, or Medicaid for services, or to discuss options regarding: Facility contract services for ALS/BLS, Non-Emergency Transports, Wheelchair, or ambulatory transport services.
For more information on any of our services contact our Patient Admissions Specialist at 706-591-0448